Family Martial Arts Classes In Cottonwood
Train Alongside Your Loved Ones With Our Family Martial Arts Classes In Cottonwood
What could be better than joining your loved ones on the mat for a high-energy Family Martial Arts Class? At KC's Family Tae Kwon Do, we're helping families across Cottonwood learn together and grow closer each and every day.
Students 8 years and older and their parents are invited to join the Family Martial Arts program today!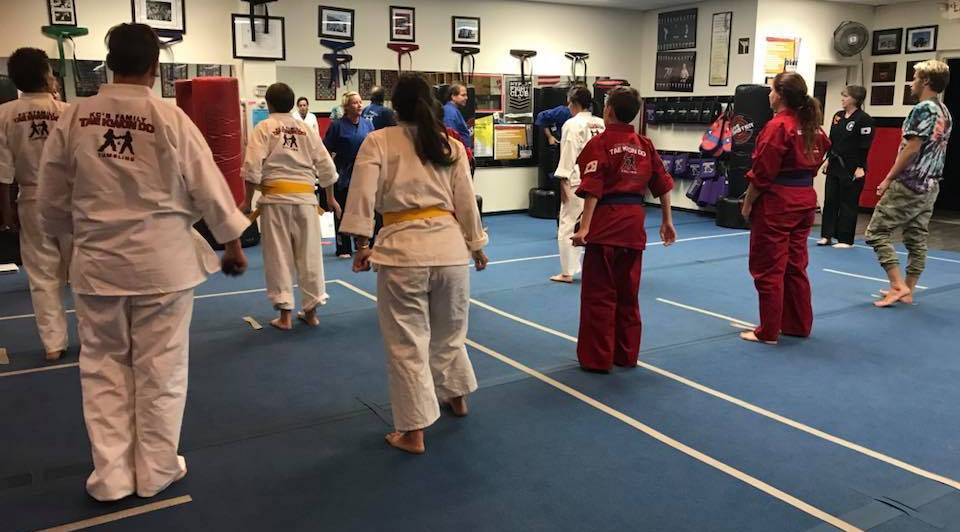 We're Building Lifelong Character Skills And Valuable Physical Tools In Our Family Martial Arts Program!
Kids Martial Arts classes are great! They offer confidence, respect, and more while instilling your child with effective self-defense strategies.
But sometimes, you just want to be there, too, learning alongside your child and setting a great example. That's exactly what we offer in our Family Martial Arts program, where students and their parents can take on the highest level martial arts training around.
You'll learn how to punch and kick like a pro, while also facing all the tough challenges of bullies, intimidation, and real-world dangers.
Our Family Martial Arts classes in Cottonwood can help you and your child:
Build respect and discipline
Meet new friends
Have a blast training together!
And From Day One, Your Whole Family Will Find Joy In Staying Active!
We all want our kids to be physically active. But how can we expect that from them, if we aren't active ourselves?
Our Family Martial Arts program introduces your child to all the joys of physical activity while also helping you stay in shape at the same time!
Join us in Cottonwood and enjoy:
Heart-racing classes
Strength building movements
Better speed, agility, and flexibility
Confidence in everything you do!
Make The Move Today! Join Us In Cottonwood For The Best Family Martial Arts Classes Around!
A family that trains together stays together! Give you and your kids a boost today with our Family Martial Arts Classes in Cottonwood. Our team at KC's Family Tae Kwon Do can help every family in our community learn valuable tools and have a great time in the process.
Just fill out the short form on your screen to try it out today!