Adult Martial Arts Classes In Cottonwood
Stay In Great Shape And Learn Effective Self-Defense Skills With Our Adult Martial Arts Classes In Cottonwood
Whether it's self-defense or staying in shape, we've got you covered at KC's Family Tae Kwon Do in Cottonwood. Our Adult Martial Arts Classes are the perfect way for everyday men and women to take on a fun workout with practical results.
Learn how to strike and defend while keeping your heart racing and your muscles moving. It's the best of both worlds!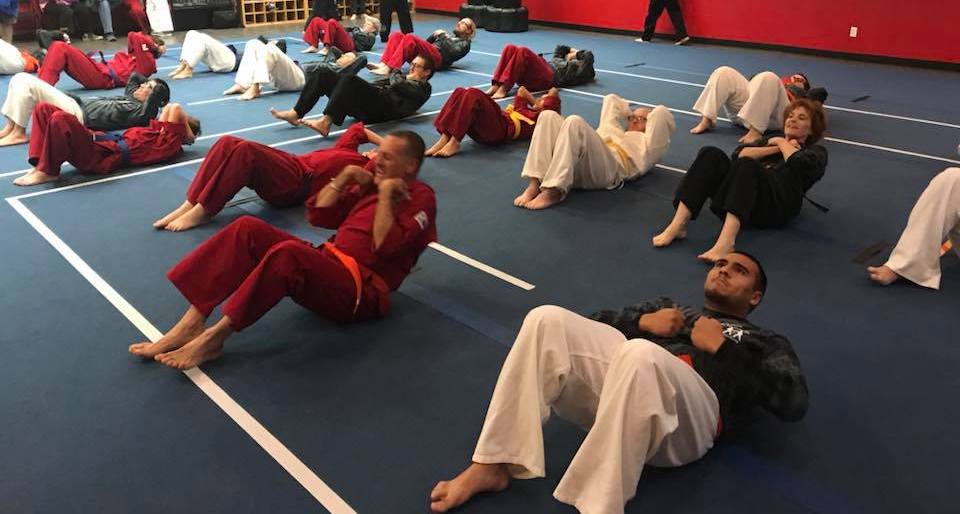 Take On High-Level Adult Martial Arts Training For Men And Women Of All Abilities!
At KC's Family Tae Kwon Do, you don't need to be an expert martial artist; You don't need any experience at all!
Our Adult Martial Arts program in Cottonwood is designed to help men and women of all experience levels thrive. Each movement is scalable to your skill level and every class is taught with your needs in mind.
From day one, you'll take on:
Striking and self-defense strategies
Body weight exercises
Strength building routines
Heart-racing workouts
PLUS, Build Your Mind One Step At A Time
That's right, you can walk away feeling sharper than ever before. That's because martial arts training asks your mind to remember routines and techniques while also forcing you to make spur-of-the-moment decisions. In our Adult Martial Arts program, you'll learn how to drop the stresses of your everyday life and focus on every little detail of your training.
In no time, you'll enjoy:
Improved discipline and concentration
Boosted energy levels in your everyday life
Reduced stress and more restful sleep
Incredible confidence in everything you do
Try It Out Today! Our Adult Martial Arts Classes In Cottonwood Have Something For Everyone!
Don't miss out on all the fun at KC's Family Tae Kwon Do. Our Adult Martial Arts program has something for everyone inCottonwood AND we're proud to offer you an exciting Family Martial Arts class where you can train alongside your loved ones.
Just fill out the short form on your screen to get started today!